Our Events
The Vetmeduni regularly invites you to events on the topic of e-learning.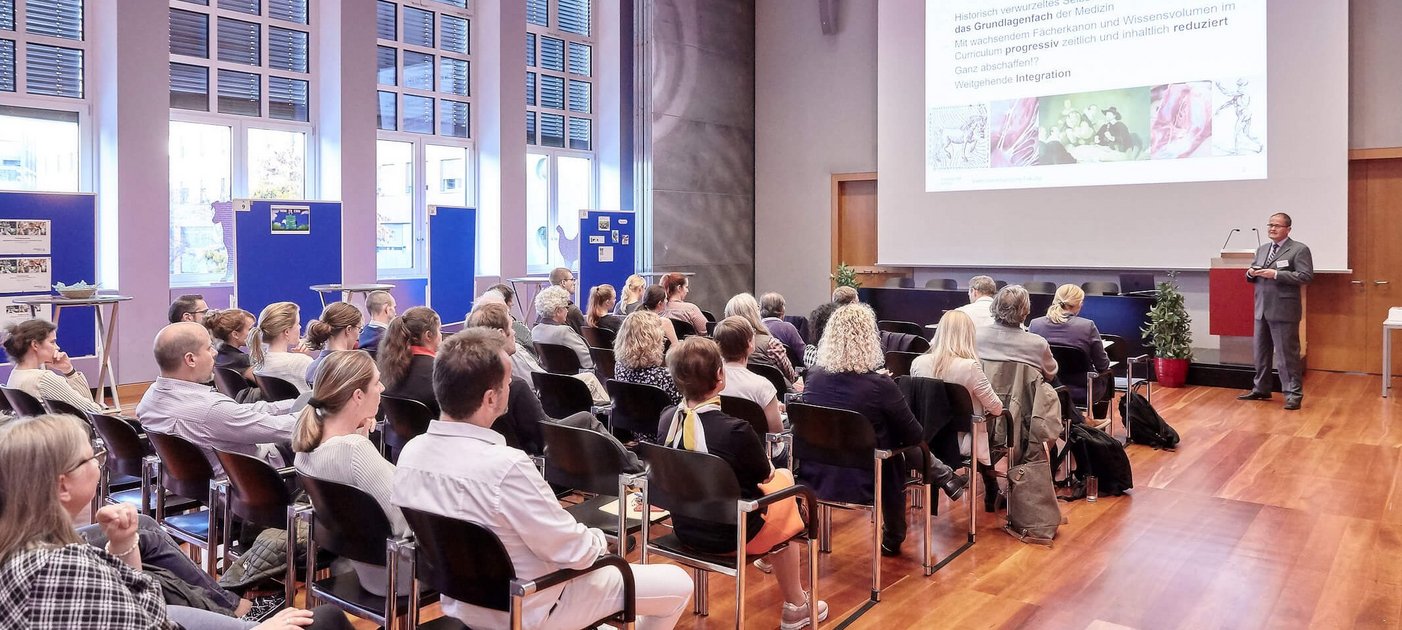 1/4
Keynote speaker Christoph Mülling on the topic of "Structural change in anatomy" (TVS 2019)
The Teaching Vets Symposium
The Teaching Vets Symposium, organised by the Vice Rectorate for Teaching (VRL), takes place once a year and focuses on teaching at the Vetmeduni. The invited keynote speakers dedicate their lectures to the annual theme of the VRL. The Teaching Vets Symposium is also the highlight of the internal showcase of teaching achievements. The coveted titles Teacher and Instructor of the Year, the student award "S.U.P.E.R" and the Vetucation Awards (prizes for excellent digital teaching projects) will be awarded after interesting short presentations and audience voting.
Weitere Informationen zum Teaching Vets Symposium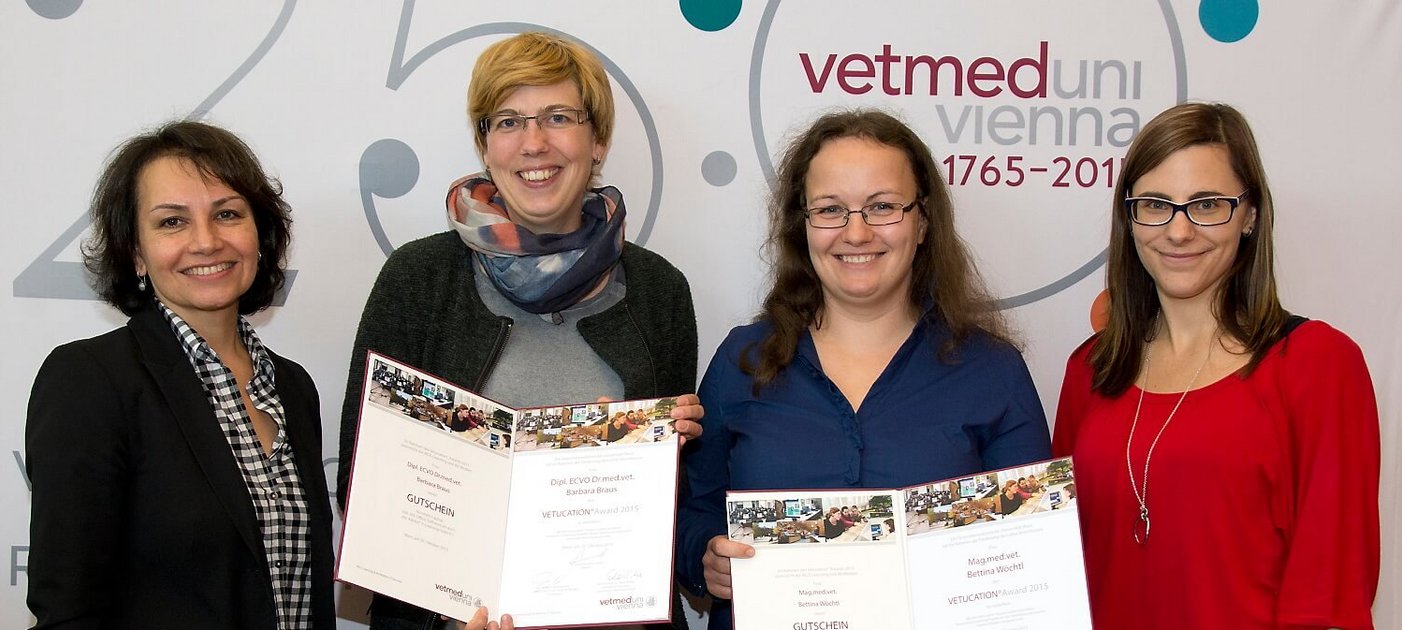 2/4
In the picture, from left to right: Mehrzad Hamzelo (Head of E-Learning & New Media), award winners Barbara Braus (Small Animal Surgery) as well as Bettina Wöchtl (University Hospital for Pigs) and Angela Falkensteiner (E-Learning).
The Vetucation® Awards
The diverse design of online teaching with innovative, didactic concepts and projects is honoured annually by the Department of E-Learning and New Media with the Vetucation® Award. All those involved in online teaching at Vetmeduni Vienna are invited to submit their e-learning projects or concepts.
3/4
Impulse breakfast with Bettina Hartl et al. on the topic of "Low-formaline teaching" from 24 October 2019 (Image: Michael Bernkopf)
The Impulse Breakfast
Since 2013, the "Impulse Breakfast" series of events has provided a monthly impulse for innovative teaching by having external and internal speakers present didactically exciting approaches, models of thought or practical teaching projects in short and concise presentations. The individual sessions take place once a month at 8 a.m. and have been recorded from the beginning. Since spring 2020 (start of the Corona pandemic), the impulse breakfast has mutated into a pure streaming event, the recordings are freely accessible Link.
Webgalerien der Impulsfrühstück Aufzeichnungen
4/4
Questions, answers, talking shop: everything is possible in the e-learning café (Photo: Michael Bernkopf)
The E-Learning Café
The whole world envies our beautiful city of Vienna for its coffee house culture. With our department's e-learning café, we want to take up the idea of informal communication in a relaxed atmosphere by inviting teachers to join us for a chat one afternoon. There is only a rough time frame, the visit - analogous to the model - does not require any pre-registration and the topics are also completely free. All teachers are cordially invited to visit us!