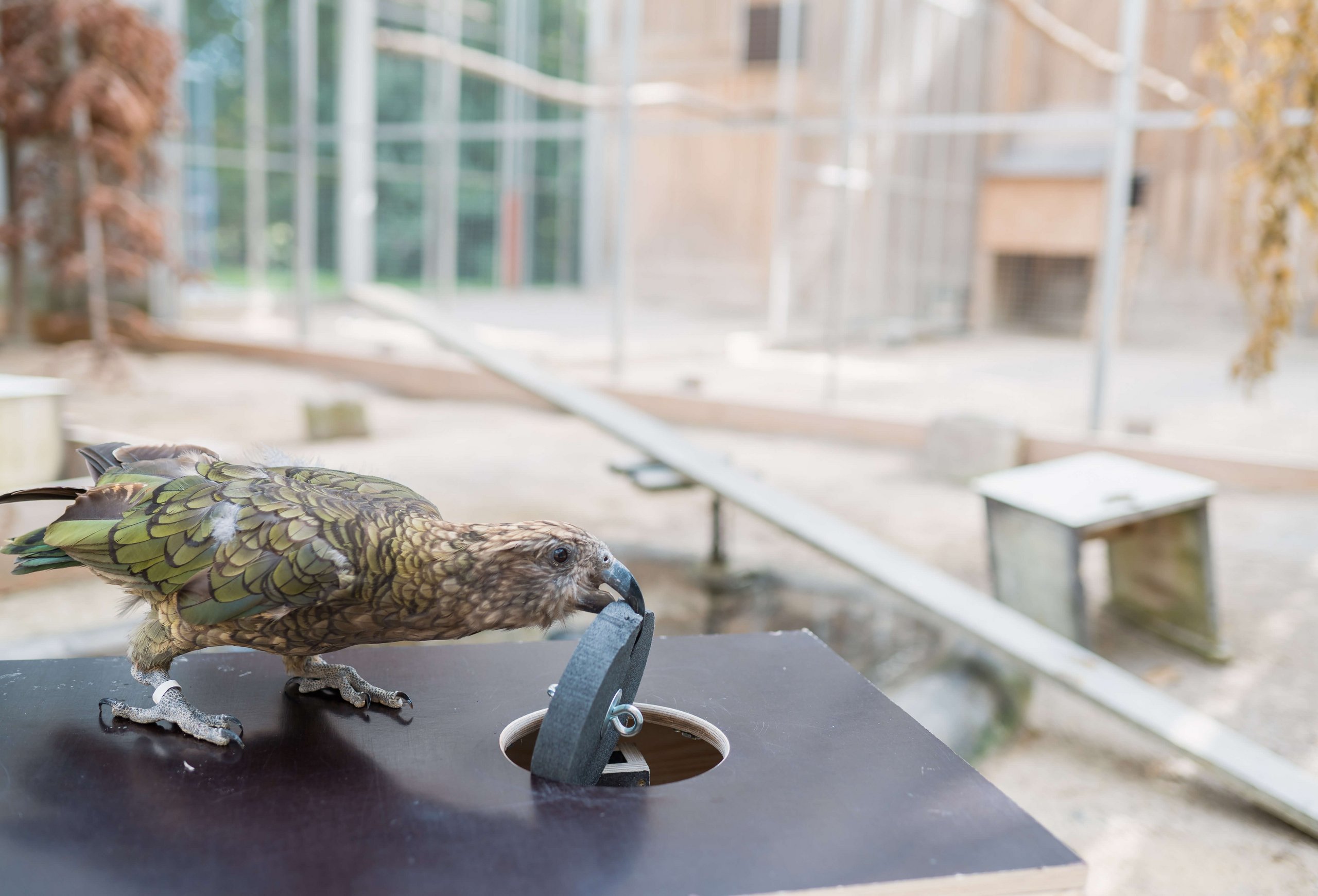 Investigating the fidelity of kea parrots in conspecific demonstrated motor actions. The project is designed to utilize tried and tested two-action tasks, to investigate basic imitation in a simple setup, before moving on to implement novel methodologies. Sequential learning imitation allows for detailed analysis of fidelity, while trained movement imitation will probe overimitation abilities.
PI: Raoul Schwing
Funding agency: FWF – Austrian Science Fund
Kea are adept at solving new problems based on visual features (e.g., choosing an appropriately shaped tool), but to what extent do they reason about physical properties they cannot see, such as weight? This project investigates the kea's understanding of weight, including how they attend to and infer the weights of objects, and whether they can use information about weight to solve problems.
PI: Megan Lambert
Funding agency: FWF – Austrian Science Fund
The curiosity of kea: context, causes and consequences
Curiosity is thought to play a key role in behavior and cognition, yet we still possess a surprisingly limited understanding of curiosity and how it operates in nonhuman animals. This project investigates curiosity in kea and other birds to understand its different components, how these are expressed in various contexts and what the behavioural and cognitive outcomes of curiosity are.
PI: Megan Lambert
Funding agency: FWF – Austrian Science Fund
The Latest Publications (2020–)