Summer quarters for our horses and ponies
We send our teaching horses to summer retreat during the non-teaching period. Thanks to your donation, we were able to build species-appropriate accommodation at the Haidlhof (research station in Bad Vöslau, Lower Austria, which is part of the Vetmeduni).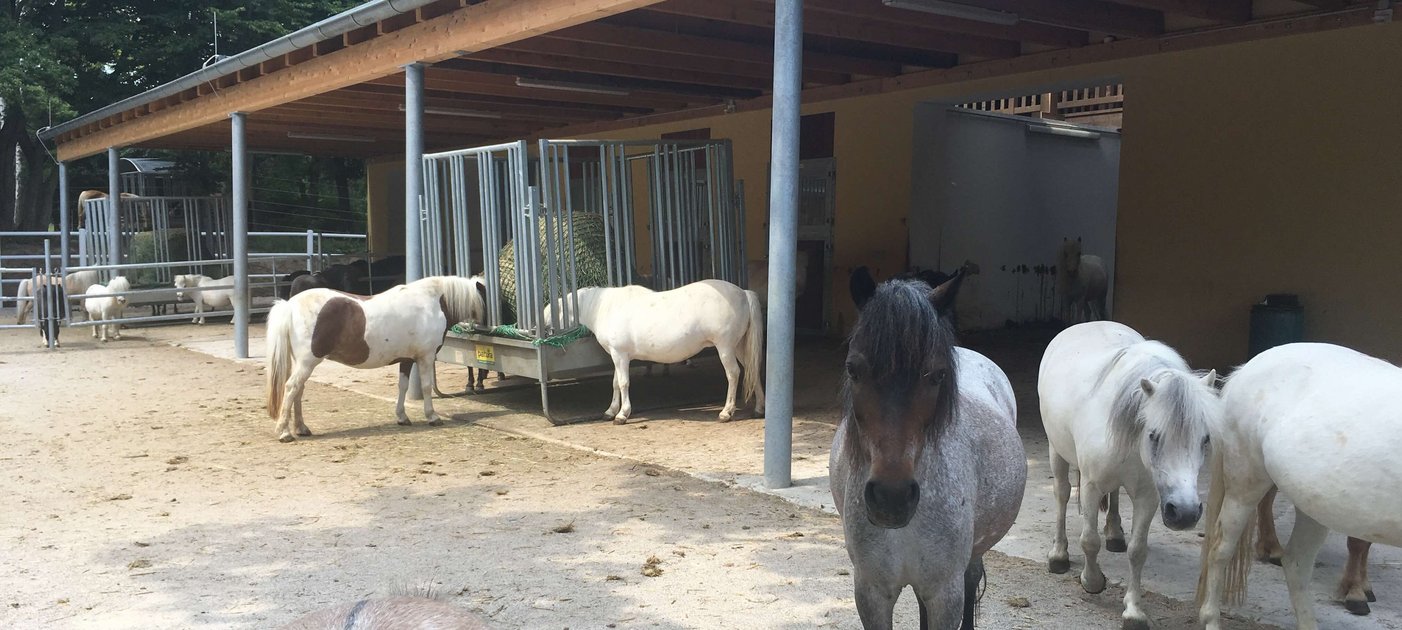 The new summer quarter offers:
Space for 21 horses or 40 ponies
The pens have a permanent outlet
Each playpen has two entrances
The run is covered with a 125 m2 roof
Access to spacious pastures with shady trees
The high rooms ensure ideal air circulation without draft. No extra ventilation is necessary
There are enough feeding places for all animals
Special highlight: gallery: a gallery for behavioral research was set up above the stables. In this way, students and researchers can observe the behavior of the animals, their hierarchy and their social ties without disturbing the animals
With your help, we were able to awaken the Erlbacherhaus from its slumber and build new summer quarters for our teaching horses - thank you for your donation!