The library's book scanner is at a new location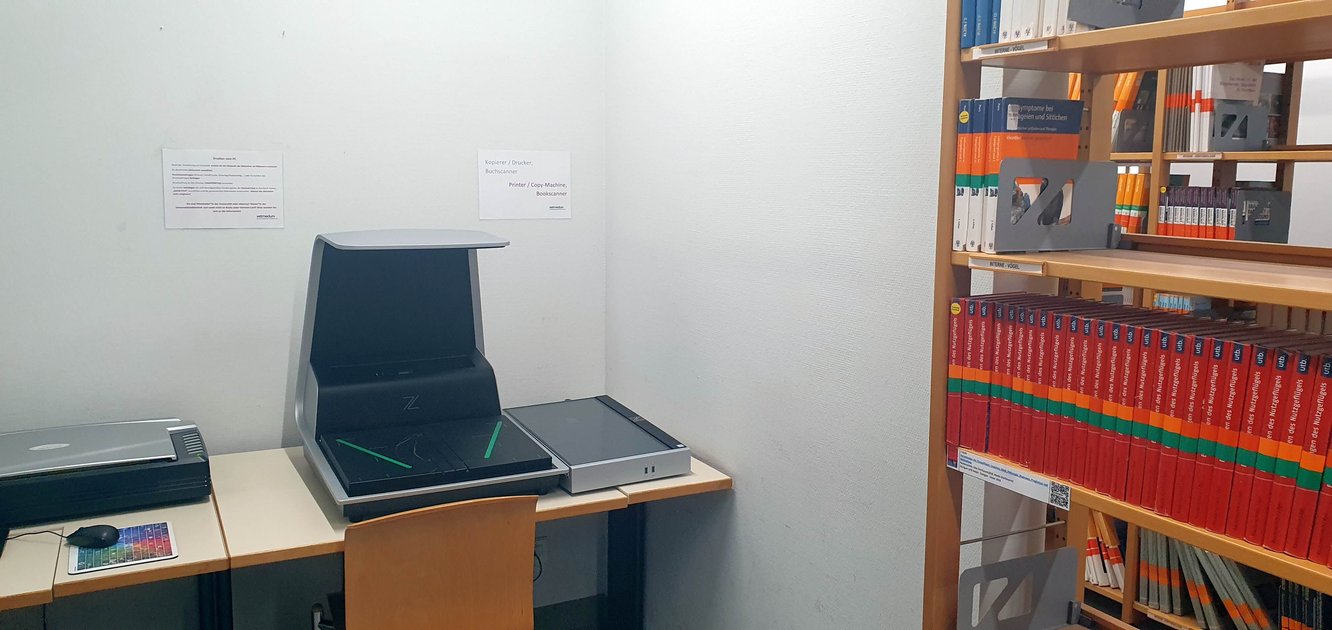 You can now find our book scanner on the ground floor, opposite the lift in the second bunk.
The book scanner copies our books and journals quickly and gently. The copies made can either be saved on a USB stick or sent by e-mail.