Percussion Hammer with Plessimeter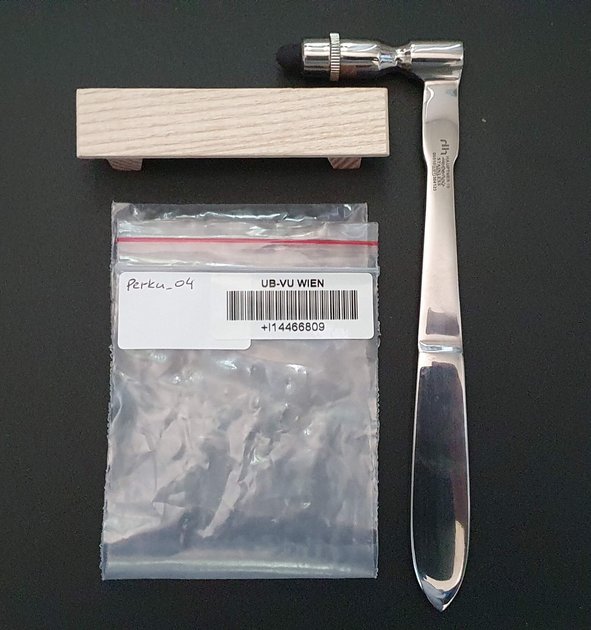 A percussion hammer together with a plessimeter is now available for loan at the university library. Please contact our lending desk if you are interested.
The loan period is 1 week and can be extended either at the library or through your user account in vetmed:seeker (login required).