Environmental management
EMAS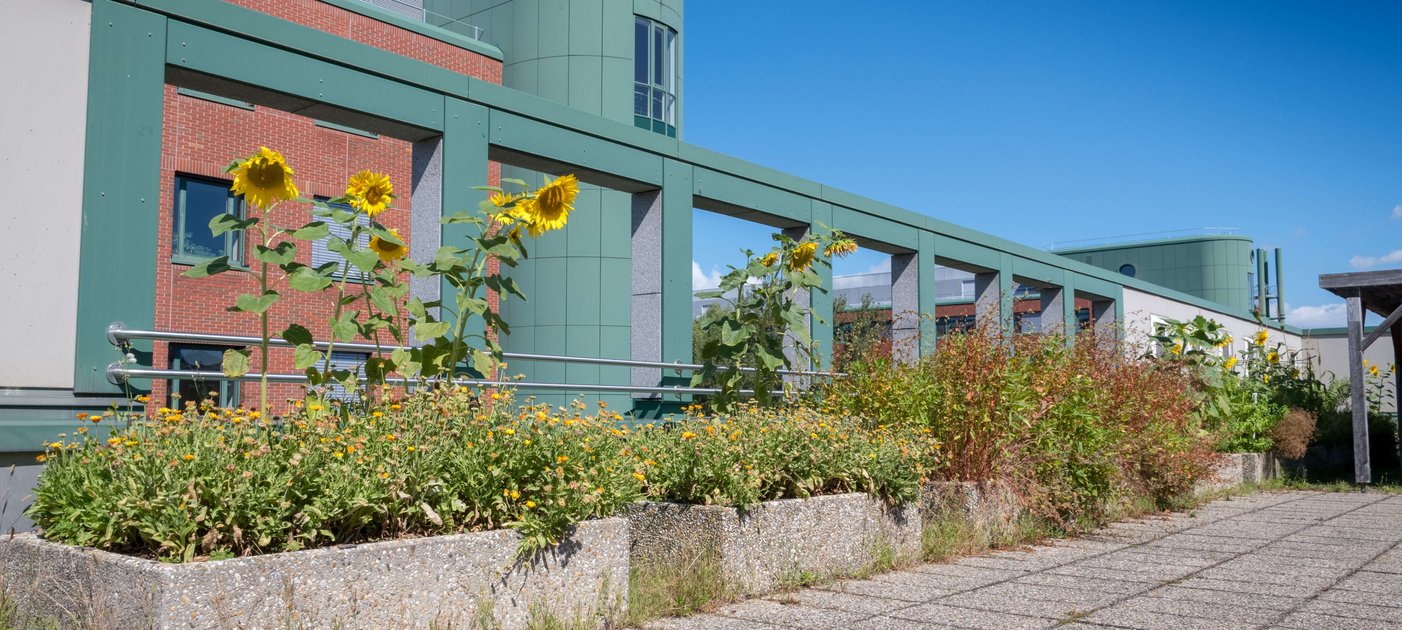 1/4
Photo: Stephanie Scholz/Vetmeduni
The roof terrace of the university library is planted with useful and insect-friendly plants. Numerous bees, butterflies and other insects are regularly attracted by the plant supply!
2/4
Photo: Stephanie Scholz/Vetmeduni
Vetmeduni promotes the use of bicycles. As an alternative to the "rim killer" bicycle stands, the Campus Management manufactures its own bicycle hangers and assembles them.
3/4
Photo: Stephanie Scholz/Vetmeduni
Piles of dead wood offer a variety of insects and animals such as fence lizards, bark beetles, blue wood bees or beam sheds a home on our campus.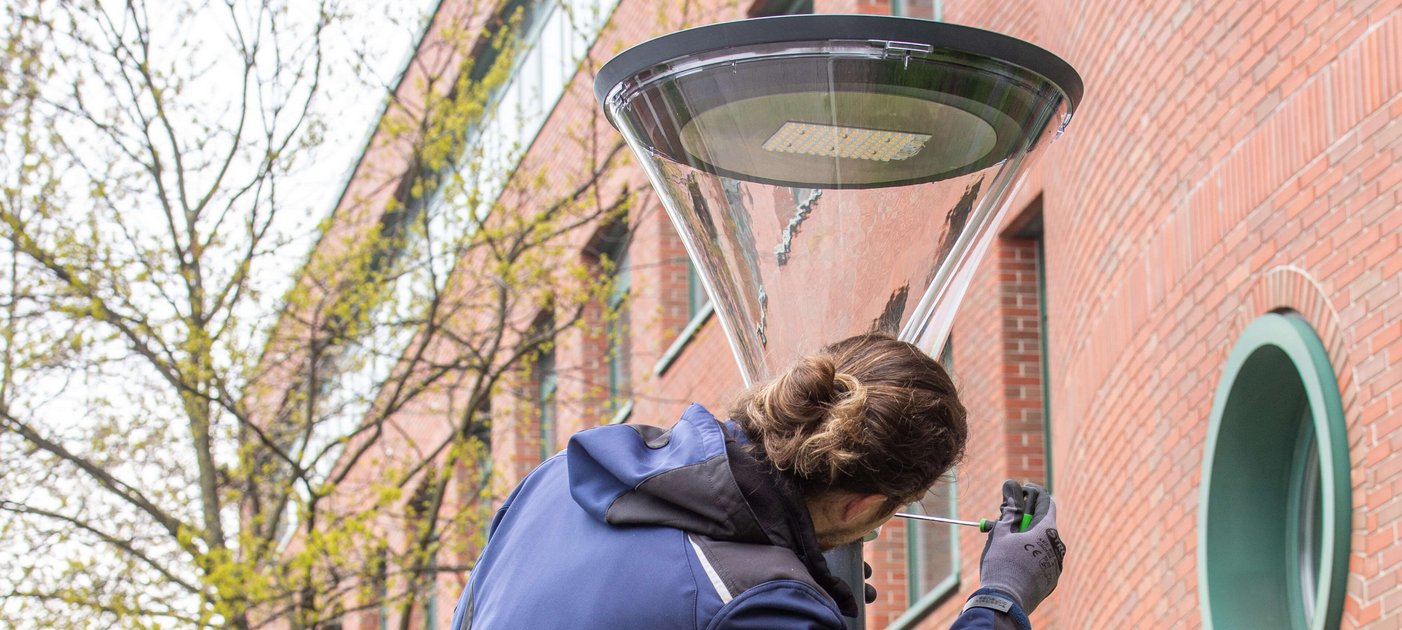 4/4
Photo: Michael Bernkopf/Vetmeduni
By replacing the existing lanterns with LEDs, a 60 percent reduction in energy consumption is achieved! The modern control system enables optimum illumination and makes a positive contribution to the reduction of light pollution.
The University of Veterinary Medicine, Vienna has set itself the task of making its positive contribution to environmental protection and sustainability. A separate EMAS environmental management system was set up in Campus Management for this purpose. Vetmeduni would like to pull together with all employees and students on the subject of environmental protection. EMAS stands for Eco-Management and Audit Scheme - the environmental management system of the European Union. It is a tool that helps companies and organizations of all sizes and in all sectors to continuously improve their environmental performance.
The Vetmeduni has been certified according to EMAS and ISO 14001: 2015 since March 27, 2019.
Environmental management measures already implemented:
new collection boxes for old toners - a recycling project for the benefit of the Austrian Children's Cancer Aid

Conversion of outdoor lighting to LED (start December 2018)

new and more bike racks on campus (including lecture hall E)

new and more waste separation islands on campus

Greening of the parking deck
Piles of dead wood