Guided Tours
Have you always wanted to know what life is like at the University of Veterinary Medicine, Vienna Campus? Then take this opportunity and sign up for a guided tour, upon request also in English!
1/4
Botanical Garden (photo: Thomas Suchanek)
2/4
It is springtime (photo: Vetmeduni)
3/4
Banquet Hall (photo: Niko Havranek/Vetmeduni)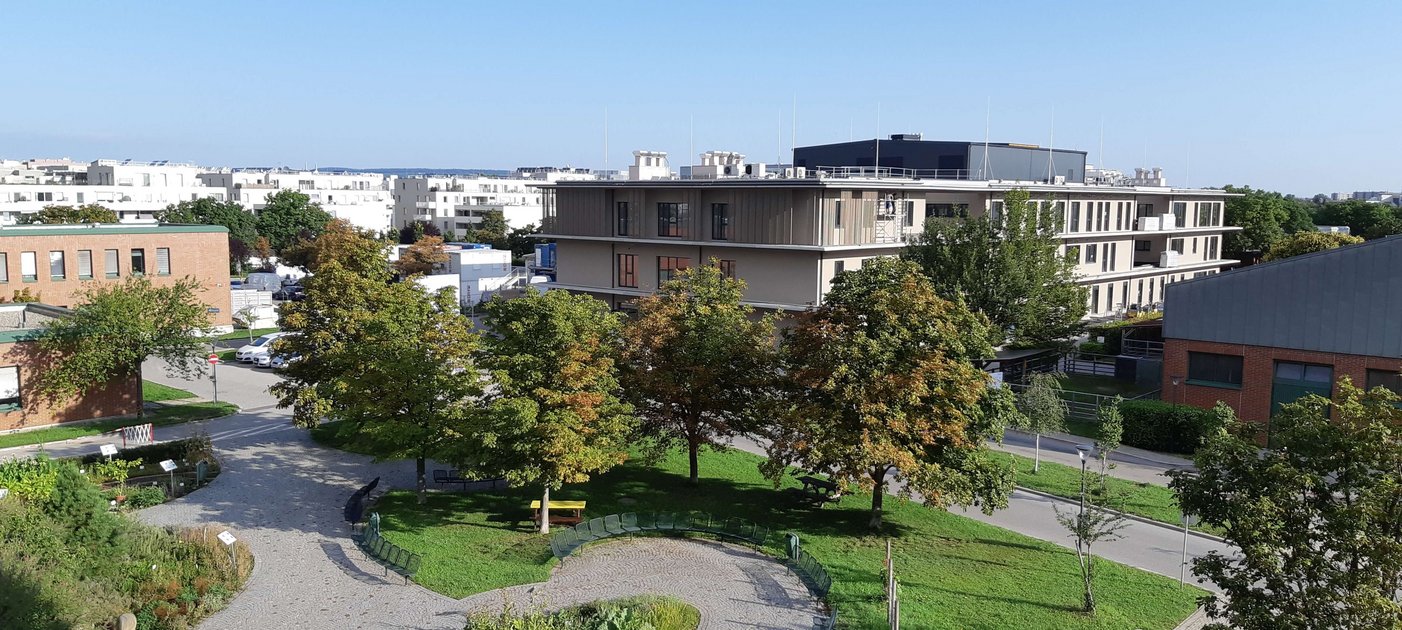 4/4
Newly built clinic for small animals - opening in spring 2022 (photo: Vetmeduni)
No matter whether groups of private individuals, kindergarten or school groups, employees of a company, and much more. - during the half-hour campus tour you will get to know the university, its history and tasks. The tours (every Tuesday morning or Thursday afternoon) are free.
Meeting point:
The meeting point for all tours is at the main entrance/porter in front of the large campus map, Veterinärplatz 1, 1210 Vienna.
Minimum number of participants/tour is 10, maximum 25 people.
Bringing animals:
Please note that it is not permitted to bring animals onto the campus. The only exceptions are patients, separately registered dogs from university members and certified assistance dogs.
General information:
Please note, that dust and allergen exposure can occur.
We recommend weatherproof clothing and appropriate footwear.
FEEDING, PHOTOGRAPHING and stroking our animals is NOT ALLOWED.
The instructions of the Vetmeduni staff must be followed.
There are no guided tours on weekends, public holidays, during the Christmas holidays and in the months of July and August.